Description: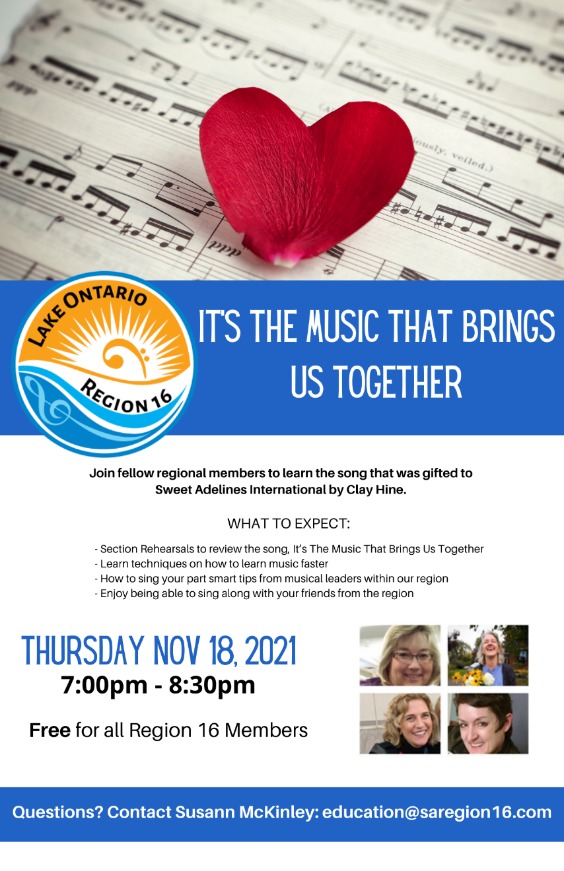 Join fellow regional members to learn the song that was gifted to Sweet Adelines by Clay Hine. "It's The Music That Brings Us Together is something we've all probably thought about during the last few weeks of craziness." With that in mind, third-generation barbershopper Clay Hine had an idea for an original song that could capture the sentiments of all barbershoppers from all walks of life. "Whatever country you call home, whatever organization you're a member of, and whatever group of folks you like to sing tags with — we all love barbershop, and right now, we all love and miss the same things."
WHAT TO EXPECT?
Section rehearsals by part

Review of techniques on how to learn music faster and some sing-your-part-smart tips from musical leaders within our region.

Enjoy being able to sing along with your friends from the region.
Click here for the sheet music and sound tracks.